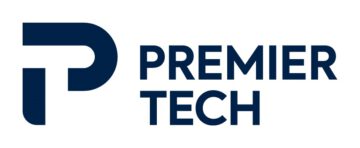 Premier Tech
voor deze opdrachtgever is #VLSG op zoek naar een internationaal georiënteerde H&S Advisor
Joining the Premier Tech Team means embarking on a unique adventure in an innovative and people-oriented international business. Truly. If you have the ability to build lasting relationships that go beyond borders and seek to use your collaborative skills to promote workplace safety in a complex organization, then you may be the person we are looking for. Premier Tech Systems and Automation is looking for a health and safety advisor to deploy and implement Premier Tech's health and safety program initiatives across multiple sites in Europe. Your home base will be in Hapert, the Netherlands.
Here's the challenge:
Develop, implement and supervise effective and efficient safety systems, processes and tools for managing health and safety risks and hazards at our European sites.
Collaborate with an international team of safety professionals to effectively integrate safety barriers, controls and practices across the company.
Support and consult the site leaders in all safety-related aspects.
Manage, coordinate and develop the (re-)certification processes of our European sites.
Conduct positive interventions such as site inspections and audits, assist with investigations and recommend corrective actions.
Audit initiatives to ensure that newly identified risks, hazards or behaviors are effectively managed.
Support and deliver safety orientations, training and coaching.
Participate in the completion of Health and Safety Questionnaires issued by our customers and suppliers.
Participate in health and safety joint committees.
Promote a culture where safety is a key value.
Be an example of what working safely looks like, while keeping the safety of yourself and others at the forefront!
 Is this role for you?
You're a true team player with more than five years of experience in a relevant industry.
You have a MVK or a HVK diploma.
You understand Health and Safety Acts, Regulations and Codes from The Netherlands and have general knowledge about the rest of Europe.
You have knowledge and experience with change management within the manufacturing industry.
You are an expert in technical safety (e.g. working permits, CE, ATEX and LOTOTO).
You have experience with international norms ISO9001, ISO14001 and ISO45001 (OHSAS18001).
You have strong collaboration skills that enable you to build strong, positive relationships across diverse groups, with the ability to work both independently and within a team framework.
You can effectively communicate both verbally and in various written modalities.
You have experience with delivering training sessions and workshops.
Intermediate experience with MS Suite — Word, Excel, PowerPoint and Outlook — is an asset.
You are bilingual in Dutch and English.
You are open to occasionally travel to other sites.
Being a Premier Tech team member means playing with a global and diverse team. Here, we celebrate team wins, big and small, by valuing the role that everyone has played in it. If you are ready to take on this challenge, please bring your drive, ambition and talent, and let's partner together!
More information
If you have questions about this position, please contact:
Fer van Leeuwarden – Managing Director & Founder VLSG on: +31 (0)85 – 484 14 94 / fer@vlsg.eu