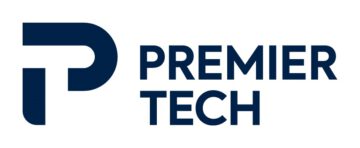 Premier Tech
Are you driven and customer oriented? Do you have a keen eye for quality with a passion for technology? Than we are lookig for you!
Joining the Premier Tech team means embarking in a unique adventure in an innovative and people-oriented international business. They are one of the largest industrial packaging equipment manufacturers in the industry and our growth ambition allows us to search for new talented team members who are ready to make a difference!
Are you driven and customer oriented? Do you have a keen eye for quality with a passion for technology? Is leading a team of purchasers towards delivering as promised to customers your ultimate goal? Then we have the perfect job for you! They have an opportunity available for a lead purchaser who, together with the team, will be responsible for managing the full buying cycle for our live order process.
This Means That You Will

Coordinate and distribute the workload of the live order process within the team.
Receive and analyze requests from other teams for products and services.
Look actively for potential suppliers and new or alternative products.
Ensure to watch for relevant new products and trends.
Negotiate commercial terms with suppliers and analyze their performance indicators.
Manage contracts and relationships with suppliers.
Suggest profiled inventories to suppliers to optimize procurement levels.
Analyze live order purchase forecasts on an annual basis.
Actively search for cost-saving opportunities in the actual live order supply network.
Analyze and evaluate live order supply network.
This job is a MATCH when you…

Completed a bachelor's degree in combination with a purchasing education like NEVI 2 or comparable.
Have 7-10+ years of working experience in a purchasing role, preferably in the machinery or manufacturing industry.
Know the local, national and international supply chain.
Have strong negotiation skills within a procurement context.
Can quickly develop a network of vendors and get to know their products, features and alternatives.
Are keen to get to know our organizational structure and inner workings of our company and to actively communicate with other teams.
Have high knowledge of logistics principles such as freight, customs, production, insurance, inventory control and supply management.
Know about laws and rules for shipping in EU countries and third-party countries outside EU.
Have experience with tender procedures and inventory management methods.
Are familiar with using an ERP-system and Microsoft Excel.
Are fluent in English, both written and spoken.
Being a Premier Tech team member means playing with a global and diverse team. They celebrate team wins, big and small, by valueing the role that everyone played in it. We look forward to hearing from you. Hit the Apply (Solliciteer nu) button on top of this page to learn more about this challenge!
More information
If you have questions about this position or you want to apply?, please contact: Fer van Leeuwarden – Managing Director & Founder VLSG on: +31 (0)85 – 822 55 11 / fer@vlsg.eu